The Family Man is a Drama Action Web series. Amazon Prime released its first season in 2019. After a long wait now prime released its second season on 4th June 2021.
it featuring Manoj Bajpayee, Priyamani, Sharad Kelkar, Neeraj Madhav, Sharib Hashmi, Dalip Tahil, Sunny Hinduja, and Shreya Dhanwanthary, Samantha Akkineni.
The Family Man season 2 Reviews
In its First season prime ends with 10 episodes But in the second it has 9 episodes, each episode has 1hr Duration.
Excile
Weapon
Angel of Death
Eagle
Homecoming
Martyrs
Collateral Damage
Vendetta
The Final Acts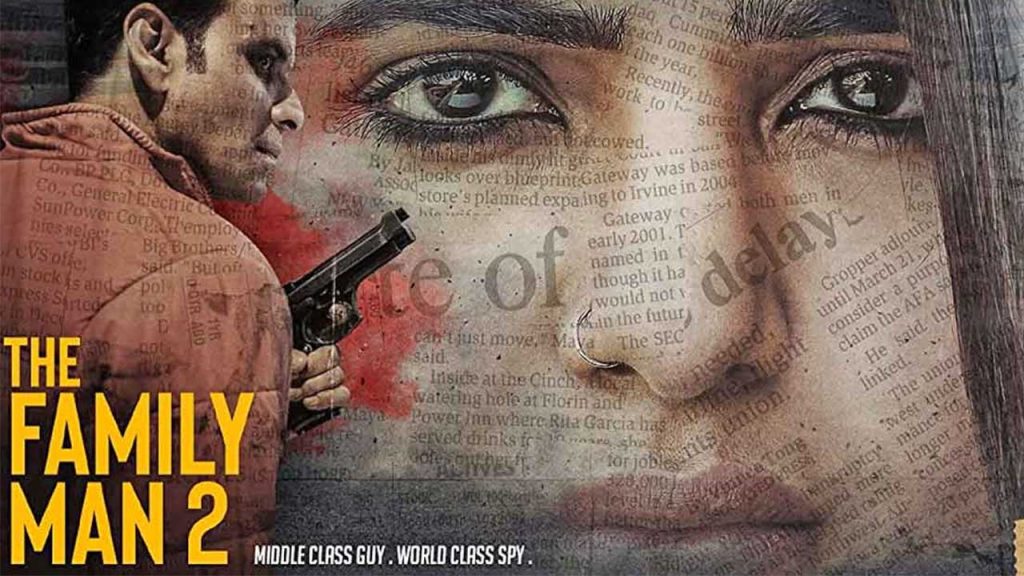 The Family Man season 2 Epsoide Reviews
Excile
The web series starts with Srikant Tiwari has quit TASC and works in the private sector to spend more time with the family. In this episode, some ends parts of the season also show what happened when both terrorists fighting each other and a gas leak happened.
Weapon
Srikant Tiwari tries to give time to his family. He picks up and drops his kids at their school. And Suchitra wants Srikant to go for couple counseling. Prime Minister Basu wants to make up for India's recent foreign policy faux pas. Bhaskaran activates an elite unit with Major Sameer's help. A creep harasses Raji.
Angel of Death
Suchitra's birthday dinner triggers a showdown between Srikant and Suchitra. Srikant quits his IT job and joins back TASC. Raji's boss is onto her secret life and blackmails her.
Eagle
Srikant starts investigating in Chennai. Sajid teams up with Selva and Raji. Wonder who they are targeting! Inspector Umayal starts investigating Nanda's disappearance.
Homecoming
Inspector Umayal wants to join the TASC team in their mission. All roads lead to the old base.
Martyrs
srikant and team manage to nab Raji. But they find out the hard way that they are way in over their heads. TASC suffers a tragic loss.
Collateral Damage
Raji is injured days before the D-Day and needs treatment. Simmering tensions between Suchitra and Dhriti hit a crescendo. Sajid bids adieu to Raji, for he has another, personal mission to accomplish in Mumbai. Meanwhile, Srikant is hit by another debilitating personal crisis.
Vendetta
The hunt is on for Dhriti. Meanwhile, JK and Muthu decide to check out Tigris Aviation, and walk into a trap. Dhriti's loss of innocence is gruesome.
The Final Acts
News about JK forces Srikant to rush back to Chennai. Raji hears about Sajid's fate. Dhriti finds out the true nature of Srikant's job. Prime Minister Basu reaches Chennai for bilateral talks with the Lankan President, Rupatunga. Srikant and team race against time to prevent a deadly attack on the two premiers.
The Family Man season 2 summery
After watching the full web series we can say that Awsome, If you watch its first season you definitely loved it. The Performance of the cast like Manoj Bajpayee, Prime minister, Samantha Akkineni is brilliant. The acting of child actors is also nice.
The experision of Samantha Akkineni is looking Awsome.
Web series ends with some suspance and lead for The Family Man season3.so after watching second season get ready for The Family Man season3.
I hope you like full reviews of Amazon prime web series The Family Man season2.